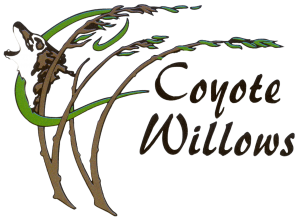 Coyote Willows Golf Course
TEE OFF TIMES FROM 6:30 am – 2:30 pm!
Check out our annual GOLF PASS, offering reduced rates.
Welcome to Coyote Willows
Coyote  Willows is a 9-Hole, USGA Course and Slope rating 64.8/115, Par 35 public golf course, located at 940 West Hafen Lane, Mesquite Nevada.  It hosts one of the longest holes in town when played from the tips and offers easier tee boxes for the beginner. Nestled along the Virgin River, Coyote Willows is located in the southwest part of Mesquite and within a minute of I-15. Always open the Month of September during the overseed season. 
Coyote Willows is a small course, BIG on challenging holes for the seasoned golfer, but enticing to those who are learning and wish to play 9 holes at a 9-hole price.  Coyote Willows also offers a warm-up area and putting green for that practice hit or two before the main event. The course has many ponds and roughs that make it uniquely stimulating with challenging tee boxes for the seasoned golfer and less stressful tee boxes for those learning and wish to play a more leisurely game. Prices include cart. Golf club rental available.
Unique public course with ponds and challenging tee boxes for the seasoned golfer with less challenging tee boxes for the beginner. Member of the Southern Nevada Golf Association. SNGA
info@coyotewillowsgolf.com
702-345-3222
426 Hagens Alley
Mesquite, Nv 89027