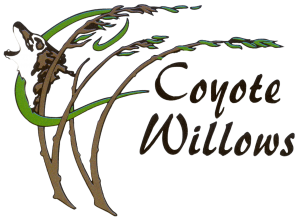 Coyote Willows Golf Course
TEE OFF TIMES FROM 7:30am – 4:30pm!
Check out our annual GOLF PASS, offering reduced rates.
Welcome to Coyote Willows
Coyote  Willows is a 9-Hole, USGA Course and Slope rating 64.8/115, Par 35 public golf course, located at 940 West Hafen Lane, Mesquite Nevada.  It hosts one of the longest holes in town when played from the tips and offers easier tee boxes for the beginner. Nestled along the Virgin River, Coyote Willows is located in the southwest part of Mesquite and within a minute of I-15. Always open the Month of September during the overseed season. 
Coyote Willows is a small course, BIG on challenging holes for the seasoned golfer, but enticing to those who are learning and wish to play 9 holes at a 9-hole price.  Coyote Willows also offers a warm-up area and putting green for that practice hit or two before the main event. The course has many ponds and roughs that make it uniquely stimulating with challenging tee boxes for the seasoned golfer and less stressful tee boxes for those learning and wish to play a more leisurely game. Prices include cart. Golf club rental available.
We will be opening for golf on Friday, May 1st. GOLFING walkers are welcome.
For the safety of our golfers and staff we have implemented the following policies:
Carts are wiped down with disinfectant spray or wipes BEFORE and AFTER each round. This includes steering wheels, cart seats, arm rests, cart dashes, cup holders, gear shifts and cart keys.
Tees, towels and cart coolers and bottled waters have been removed from carts.
Sand bottles or scoops have been removed and golf course maintenance will address filling divots until further notice.
All outside service staff will wear gloves when working and change out as necessary.Golfers should place their own golf bags on their golf cart.
Outside services staff SHOULD NOT touch a guest's golf bag or clean their golf clubs.
We are Encouraging golfers to walk.
One cart per player is the preferred choice unless players are from the same household.
Cups on the greens have been modified so that the golfer does not put their hand in the cup. Variations of modified cups include:Turning cup upside down. Once a ball had hit the cut it is deemed holed.
The flagstick is NOT to be removed from the hole for any reason.
All rakes and ball washers have been removed from the course.
Golfers can pick up their ball in a bunker and smooth out the sand then replace the golf ball.
Coolers have been removed from all courses and bottled waters are available.
Door handles and glass to pro shop wiped down every two hours.
Inside pro shop countertops, computer keyboards, etc. sanitized throughout the day.
Unique public course with ponds and challenging tee boxes for the seasoned golfer with less challenging tee boxes for the beginner. Member of the Southern Nevada Golf Association. SNGA
info@coyotewillowsgolf.com
702-345-3222
426 Hagens Alley
Mesquite, Nv 89027